In-house metallographic, metrology and other tests laboratories equipped with the latest technology. Strategic partnership with some of the most advanced Spanish technological centers: CEIT IK4 and Tekniker IK4. These fully equipped laboratories are shared by the application engineering, design, R&D and manufacturing teams.
Conditioned quality room equipped with temperature and humidity control systems.
ZEISS coordinate measurement machine 3D for rings, cages, rolling elements and models.
Taylor Hobson roundness testers for small and large rings as well as for harmonics.
Taylor Hobson profilometer-roughness testers for small and large bearings.
Optical comparator to measure contour form.
Trimos high precision calibration system for creating own masterpieces and in-house calibration of measurement devices.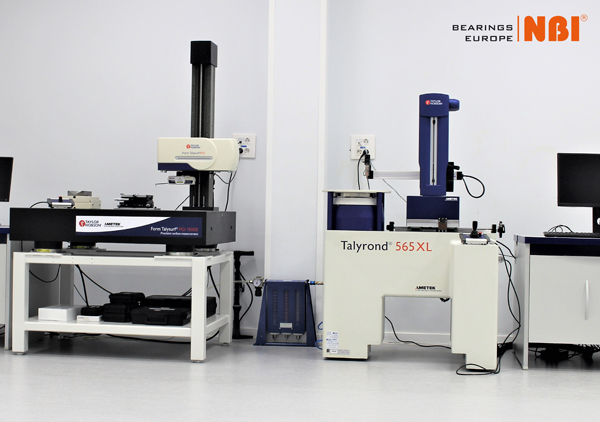 Metallographic laboratory
Spectrometer and elementary inorganic analyzers LECO for raw material composition.
Inverted optical brightfield microscope for the measurement of non-metallic inclusions, carbides, grain size and microstructure.
Scanning electron microscope for fracture & substructure analysis.
Focus Ion Beam (FIB) equipment for material structure, composition & layer thickness analysis.
Hardness tester for HRB, HRC & HV.
X-ray fluorescence measuring system for zinc coating thickness measurement.
Magnetic particle test bench for detecting superficial and sub-superficial cracks.
Submerged ultrasonic bearing automatic inspection for internal defects.
Nital etching for grinding burns inspection.
X-ray diffractometer for the detection of stresses and retained austenite content.
Dilatometer for thermal stabilization & simulation of heat treatments.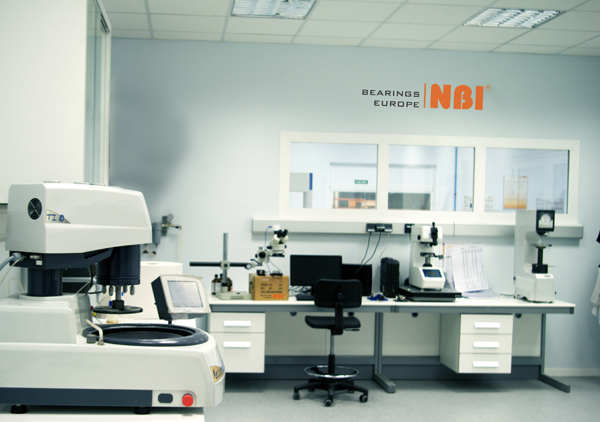 Accelerated bearing life testers for small and medium sizes.
Equipment to measure and evaluate capacities and behavior of different sealing systems for bearings.
Tailor-made machine to test adherence between fabric and steel.
Salt fog chamber for evaluating different advanced anti-corrosion coatings performance.
Virtual tool for bearing performance analysis.