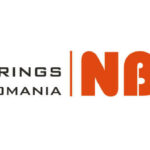 The NBI Group needs the immediate incorporation of a Supplier development engineer for its bearings division.
Reporting to the Supplier Development Manager, he/she will be responsible for:
– Prospecting, developing, evaluating components, and subcontracting suppliers that meet our Quality (material, dimensional and geometric), Cost and Delivery time requirements.
– Auditing suppliers. To analyze and improve their processes, propose investments and to establish process and product controls.
– Teaming up with our inspectors at our development and inspection centers in China and India. To monitor the evolution of their results and guide them to achieve the aims of the company.
– Making sure that all component inspections are performed by our inspection centers in accordance with the instructions set out.
– Managing suppliers' KPIs (Quality, Technical, Cost and Delivery time), noncompliance, ABC classification, product types, range, technologic level.
– Cooperating with the engineering department in order to develop new products and improve existing ones.
Minimum Requirements
Academic profile: Engineering Degree.
Experience: not necessary.
Languages: English, conversation level. Chinese would be appreciated.
Travel: Availability to travel abroad (China and mostly India). 10 to 15 days travel every two months.
Personality required:
Proactive, assertive and determined person.
With a friendly personality and adaptable to other cultures.
With ability to influence other people (suppliers).
Enthusiastic and goal-oriented.
High organizational skills, problem solving and process improvement techniques.
With general knowledge about fabrication processes: forging, machining, heat treatment, grinding, stamping and injection.
Basic notions on chemical composition and microstructure, steel material.
Audits.